"Unku" composed by Mario Franz
performance by Sandro Roy (Violine) and Jermaine Landsberger (Piano)
With his work "Unku", Mario Franz set a monument to Erna Lauenburger, a Sinti woman who was murdered in the Auschwitz-Birkenau extermination camp in 1944. She is the title heroine of the youth novel "Ede und Unku" by Grete Weiskopf, published in 1931.

Sandro Roy
Sandro Roy, shooting star on the violin in both classical and jazz music, is considered one of the most promising young violinists worldwide. In 2015 he released his debut CD "Where I Come From", since then the exceptional young violinist has enjoyed a remarkable career, has been highly praised by the press and played at various major festivals in Europe and the USA.
Jermaine Landsberger
The jazz pianist Jermaine Landsberger has been at home on the stages of the world with his own jazz trio since 1996. He has also released several studio albums, for example with the French jazz musician Biréli Lagrène or the Scottish jazz guitarist Martin Taylor.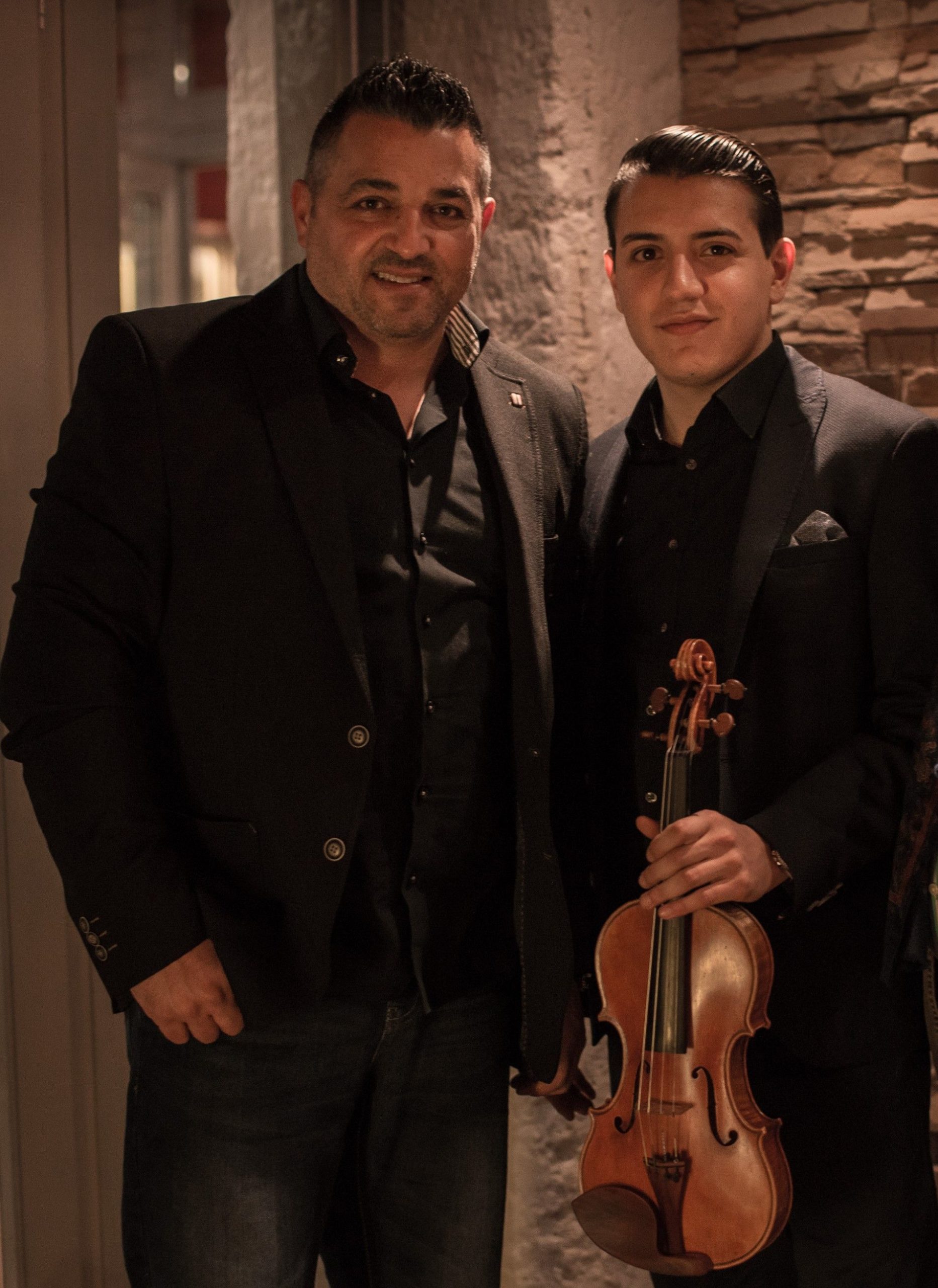 performance by Sandro Roy (Violine) and Jermaine Landsberger (Piano)