Holocaust survivor and longstanding deputy chairman of the Association of German Sinti and Roma in Bavaria
Franz Rosenbach was born September 29th, 1927 in Horatitz (Sudetenland). Since 1938 he has lived with his family in Töpfritz (Lower Austria). In February 1943, the Rosenbach family was arrested on the basis of Heinrich Himmler's "gypsy decree" and imprisoned in Vienna. Less than a year later, they were deported to the "gypsy camp" Auschwitz-Birkenau, where Franz Rosenbach's eldest sister dies of malnutrition. In April 1944, the SS transferred him to the Buchenwald concentration camp. His mother and his two other sisters were sent to the Ravensbrück concentration camp. One month later, Franz Rosenbach was transferred to the Mittelbau-Dora subcamp where he had to work on the construction of the above-ground barracks camp. Afterwards he was taken to the subcamp Harzungen.
From there, Wehrmacht soldiers and SS have forced him to go on a death march on April 4, 1945. The guards set off near Dessau and Franz Rosenbach has made his way back to his home town. There he finds no more family members. It is not until the early fifties that he met his sisters Julie and Mizi again. They are the only survivors of his family.
Testimonies of Holocaust survivors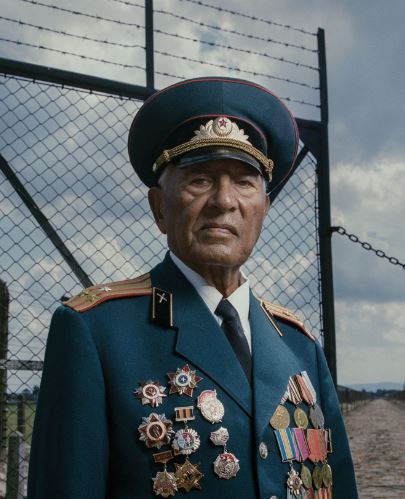 Holocaust survivor and former soldier of the Red Army