A fiction movie by (Romani) director Tony Gatlif, 2009, France, 111 min
A Roma family travels the French roads during the Second World War, followed by Little Claude, a young boy seeking a new family after his parents "left and never returned". Upon reaching a town where they traditionally stop for a few months and work in vineyards, they learn that a new law forbids them from being nomadic. Theodore, the town's mayor, and Miss Lundi, the schoolteacher, protect and help the Roma. Despite this, They are arrested and placed in an internment camp. Theodore manages to rescue them and gives them a piece of property where they must settle. But the Roma's deeply ingrained thirst for freedom makes this sedentary lifestyle difficult to bear. After Theodore and Miss Lundi are arrested for resistance, the Roma decide they must get back on the move in order to remain free.
"I'd wanted to make a film about the holocaust of the Romani people ever since I started working in cinema (…), to understand why a man or woman decides one day to save some Roma." This is how Tony Gatlif ended up making Korkoro, which won the Grand Prize of the Americas at the latest Montreal Film Festival.
"During the Second World War, the Romani people were locked up and massacred with the consent of all countries, with the notable exception of Bulgaria. Even today, very few people know this history and don't try to understand the problems of this people of 10 million scattered across Europe, who seem to float around in extreme poverty (…) The French law of 1912 which made it compulsory for all Romani people to carry anthropometric record cards and the Vichy laws banning nomadism led to the internment of gypsies in 40 concentration camps on French territory. This hatred resulted in the extermination of hundreds of thousands of Romani people by the Nazis", said the director Tony Gatlif, who is of Romani origen.
This film is not accessible between 1 to 7 August for public screening, but an online screening is planned for the fall 2020. Sign up for the Newsletter.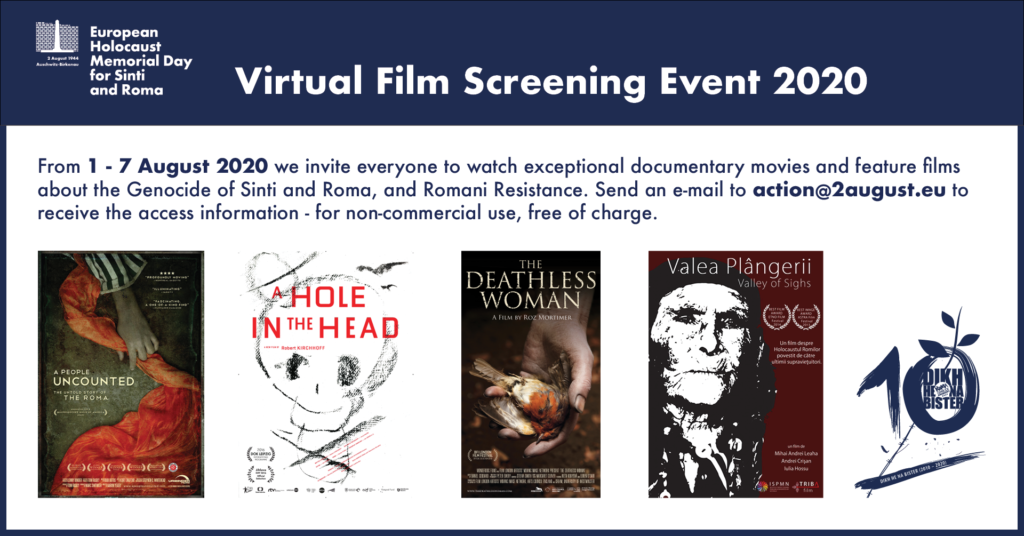 Films about the Holocaust of Sinti and Roma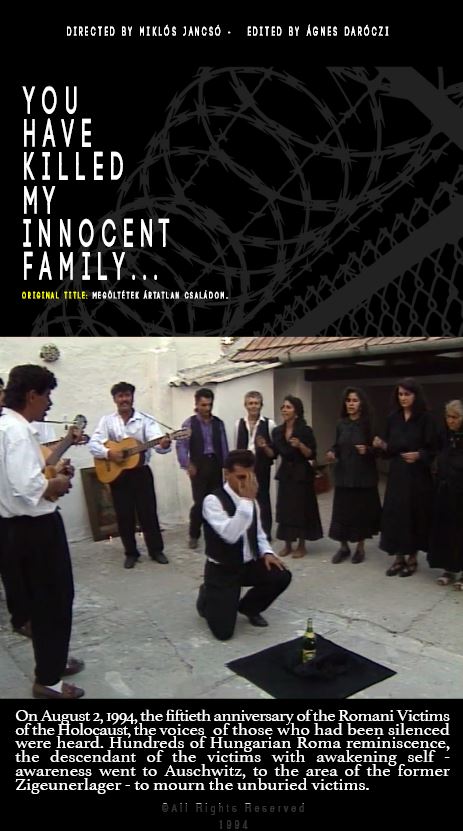 A Movie about the Holocaust on the Sinti and Roma