Concerts on the occasion of the opening of the Roma Memorial Center "Uštica"
LIVE BROADCAST on Sunday, 2 August 2020, 10:00 and 21:00 CET
On 2 August 2020, the Roma Memorial Center "Uštica" is going to be opened at Uštica, a small village near Jasenovac in Croatia. Jasenovac is unfortunately infamous as a place where a concentration camp was placed during World War II.
Uštica was one of the locations where Roma people were killed after their deportation from the concentration camp Jasenovac. Part of the Memorial Center is a Roma cemetery which includes 21 mass graves. The Croatian Roma Association "Kali Sara" took great effort in planning and building the Memorial Center. Goal of this long lasting monument is to raise the level of awareness about the horrors that Roma were undergoing during World War II, in Europe, as well as in Croatia.
Their suffering, that Roma themselves call Samudaripen (meaning: total killing), has been neglected as a part of reality for a long time. It was neither schooled enough and nor explored enough by scholars, not enough emphasized by the public.
For all those reasons, the Roma Memorial Center "Uštica" shall serve for education, for information and also for further examination of Roma suffering. The Roma cemetery Uštica during the commemoration for the International Roma Genocide Remembrance Day at August 2nd stands today for the largest gathering for Roma in Croatia.
The Roma Memorial Center tends to become not only a place of Roma gathering, but a place for all of those who want to commemorate the victims and to those who are looking for taking up an open dialogue about the topic.
This year, as part of the ceremonial opening of the Roma Memorial Center "Uštica", "European orchestra for peace and Alexian Group for a Romani Symphonic Orchestra" will perform two concerts at August 2nd. The first concert will take place at Uštica itself starting 10:00 a.m., and the second one at Zagreb starting 9:00 p.m.
The ceremonial opening will also be broadcasted live at Croatian national television HRT: www.hrti.hr
Commemoration ceremonies across Europe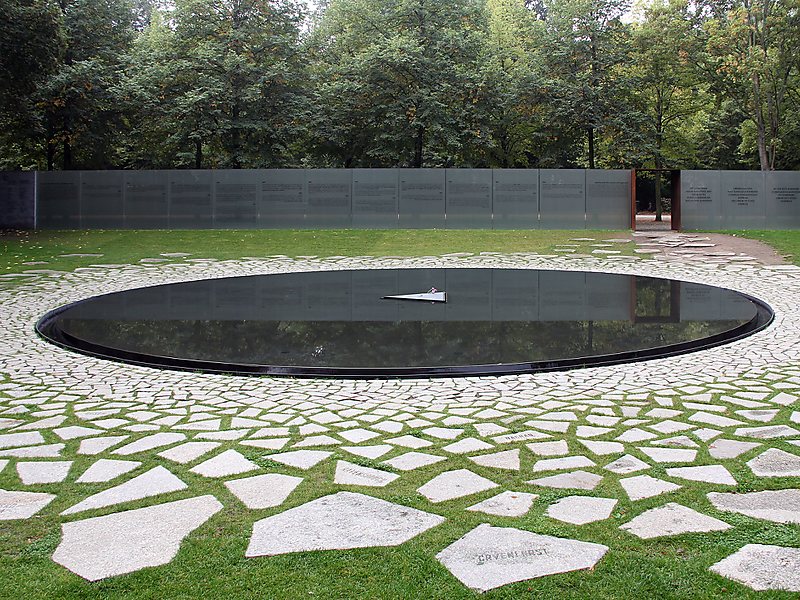 Memorial to the Sinti and Roma of Europe murdered under National Socialism, Berlin (DE), 2 August 2020, 21:00 CET