The exhibition "The Roma History and Culture" in Oświęcim: View into the permanent exhibition, photo: Roma Association in Poland. – Photo Romow W Polsce
The Roma Civil Rights Struggle in Poland
Post-war years in Poland mark a difficult chapter in the history of Roma. As result of a series of political decisions Poland was pushed towards becoming an ethnically homogeneous country. Therefore, already in the 1950s, the communist authorities adopted drastic measures to assimilate the isolated Roma community. The antigypsyism during the communist era in Poland triggered open conflicts and violence against the Roma. Changes during the political transformation in 1989 did not lead to a turning point for the Roma in Poland. The antigypsyist consensus merged into mob attacks against the Roma. Such an outbreak took place in Mława in 1991. During two days, a group of two hundred people completely destroyed seventeen houses and seven apartments in which Roma lived. During the following years there were several further acts of violence against Roma.
Due to the changes related to democratization of the political system it was finally possible to establish civil society organisations of Roma in Poland. Besides promotion of Romani culture and educational work, they represented the interests of the Roma in Polish politics. An organisation with such a premise is the Roma Association in Poland, which was founded in 1992 with an office in Oświęcim. Eventually in 1994, the "liquidation" of the so called "Zigeunerlager" was commemorated for the first time with the honorary patronage of the Polish president Lech Wałęsa.
Auschwitz is a central symbol for the crimes against humanity of the 20th century. Therefore the opening of a permanent exhibition about the Nazi genocide of the Sinti and Roma on 2 August 2001 in the Auschwitz-Birkenau State Museum cannot be overestimated in its importance. The project was undertaken on the initiative and under the responsibility of the Documentation and Cultural Centre of German Sinti and Roma in close cooperation with the Auschwitz Memorial, the Roma Association in Poland, as well as Roma organisations from the Netherlands, Hungary, Serbia, Ukraine, Austria and the Museum for Roma Culture in Brno. Because of this international work, the Polish government appointed Romani Rose as a member of the International Auschwitz Council in 2006, as the first Sinti and Roma representative. Leading the way in Europe the Polish Parliament proclaimed 2 August as the Remembrance Day on the Extermination of Roma and Sinti in 2011.
Institutional recognition of the Holocaust of Sinti and Roma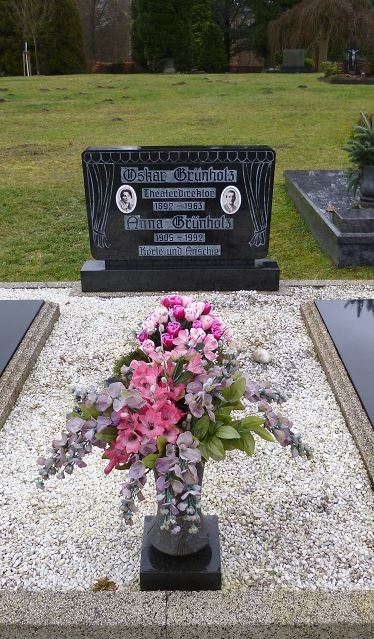 The estimated 4000 graves of Holocaust survivors are permanently preserved as family memorials and places of remembrance for future generations