Remembrance event in Bucharest on 2 August 2016; Daniel Vasile (former Member of Parliament), Constantin Braila (Roma survivor), Rozalia-Dana Varga (Roma State Counselor); photo: Romano Kher.
The Holocaust in Romania and deportations of Roma to Transnistria
During World War II at the order of Marshal Antonescu, racist eugenic measures took place in Romania, when about 25,000 Roma men, women and children were deported to Transnistria. Almost half of the deportees died on the way by hunger, exhaustion and diseases like typhus. A first wave targeted Roma that were considered by the authorities as nomadic. As of 1 July 1942 about 11,441 people – among them 6,714 children – were taken away. The second wave aimed to deport those Roma that were categorised as sedentary and undesirable by the Romanian authorities. Another 13,176 Roma men, women and children were deported in September 1942.
It took several decades to recognise the suffering of Roma during World War II and the crimes that had been committed. A landmark in the fight for recognition was an initiative in the 1970s by Ion Cioaba and Nicolae Gheorghe, two Roma citizens that demanded special pensions for Roma Holocaust survivors in Romania. But unfortunately, back then this was not supported by the authorities. In 1999, the Romanian government adopted the Law 189/2000 on special pensions for Romanian citizens that had suffered persecution on ethnic grounds during the rule of the regime established between 1940–1945. Upon this law, Roma organisations assisted many Roma survivors with their pension cases. Even though there was some success for Roma survivors, many cases failed, as the authorities rejected claims by survivors on the grounds of missing evidence that the Roma survivors returned to the country. It took more than 70 years to include the history of persecution of Roma in Romania in particular during World War II in history textbooks. Only recently the Ministry of Education included the Roma Holocaust in the school curriculum due to political demands by Roma organisations. Following a study from 2007, only 2 per cent of the Romanian population identified Roma as victims of the Holocaust and of Romanian war crimes.
The first memorial dedicated to the fate of Roma victims of the Holocaust was inaugurated in 2015 within the Museum of Romani Culture in Bucharest. The memorial was designed and funded by the Member of the European Parliament Damian Draghici, who is a Romanian musician of Romani origin, in cooperation with various Roma organisations.
Current struggles and advocacy for recognition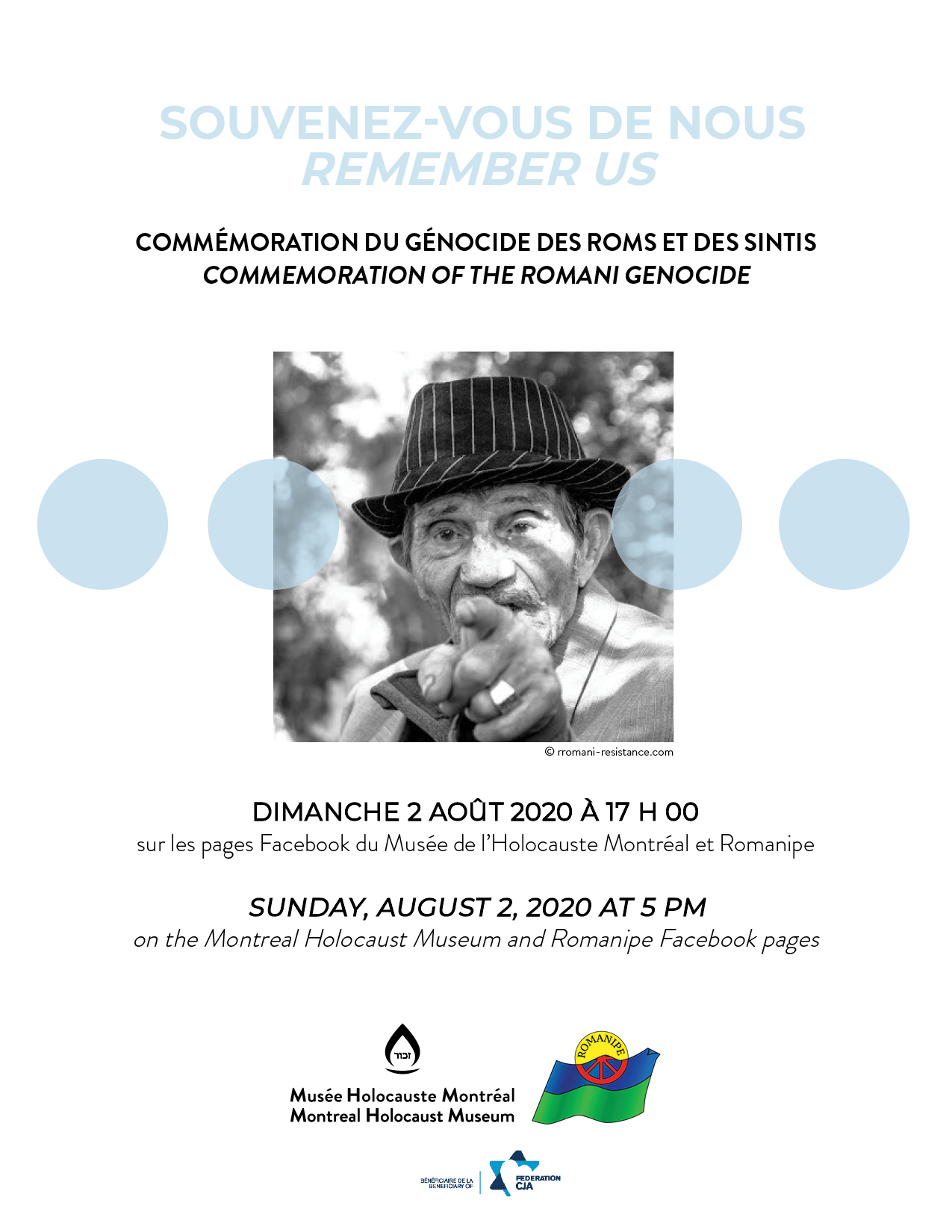 2 August 2020, 2 August, 17:00 EST (UTC−04:00), Virtual Event