photo: Jaroslaw Praszkiewicz
Extract from "The Destruction of European Roma in KL Auschwitz: A guidebook for visitors"
The Zigeunerlager was a specific place. Families could stay there together, prisoners could have their own clothes, money and belongings. Those who could afford it, could buy food. Prisoners were not permanently employed in the camp's working units but from time to time could be sent to perform some maintenance or construction work.
From the perspective of the prisoners, the family character of the camp could be seen as a factor contributing to the sense of debasement. Crowding in confined space caused the violation of all cultural rules regulating the relations between Roma of different gender, age and group affiliation. The traumatic memory of the situations in which cultural taboos could not be observed was increased by the trauma of those subjected to sterilization in the concentration camps and by the terrible experience of sexual violence against women. Given the strict norms regarding sexuality in traditional Roma cultures, such experiences must have left an imprint on the victims and their nearest ones that was hard to bear.
Clothing and prisoners' markings
In the beginning , the prisoners in the Zigeunerlager wore their own clothes and their hair was not shaved.
Some of the Roma prisoners were forced to do hard work deepening drainage canals in the Zigeunerlager, as the following account confirms:
In the Zigeunerlager there was a canteen, in which prisoners who had money could buy food, mineral water, cigarettes, etc.
Relations between prisoners
There are different testimonies regarding the relations between various groups of prisoners in the Zigeunerfamilienlager. Some witnesses emphasized the great solidarity and mutual help among prisoners. Referring to such testimonies, Kazimierz Smoleń (himself a former prisoner of KL Auschwitz) writes:
The inhuman conditions in the camp, together with the ever-present violence, dehumanization and struggle for survival were, however, the occasion for a different type of testimony, accounts of conflicts between prisoners from different countries, and abuse of their position by prisoner functionaries.
In the Zigeunerlager there were various groups of Roma and Sinti, sometimes differing very much from each other. There were Roma who observed the traditional Romani value system and the rituals that protected it and there were Roma who did not live according to that system. There were well-off prisoners who had enough money to afford better nutrition, therefore increasing their chance of survival. There were also soldiers dismissed from the Wehrmacht, who did not fully understand why they were sent to KL Auschwitz. There were educated people and professionals. And there also were the poor, who could not count on anything.
German Sinti/Roma—soldiers of the Wehrmacht in the Zigeunerlager
Educated German Sinti with double identity (Sinti and German)
Sinti and Roma in Auschwitz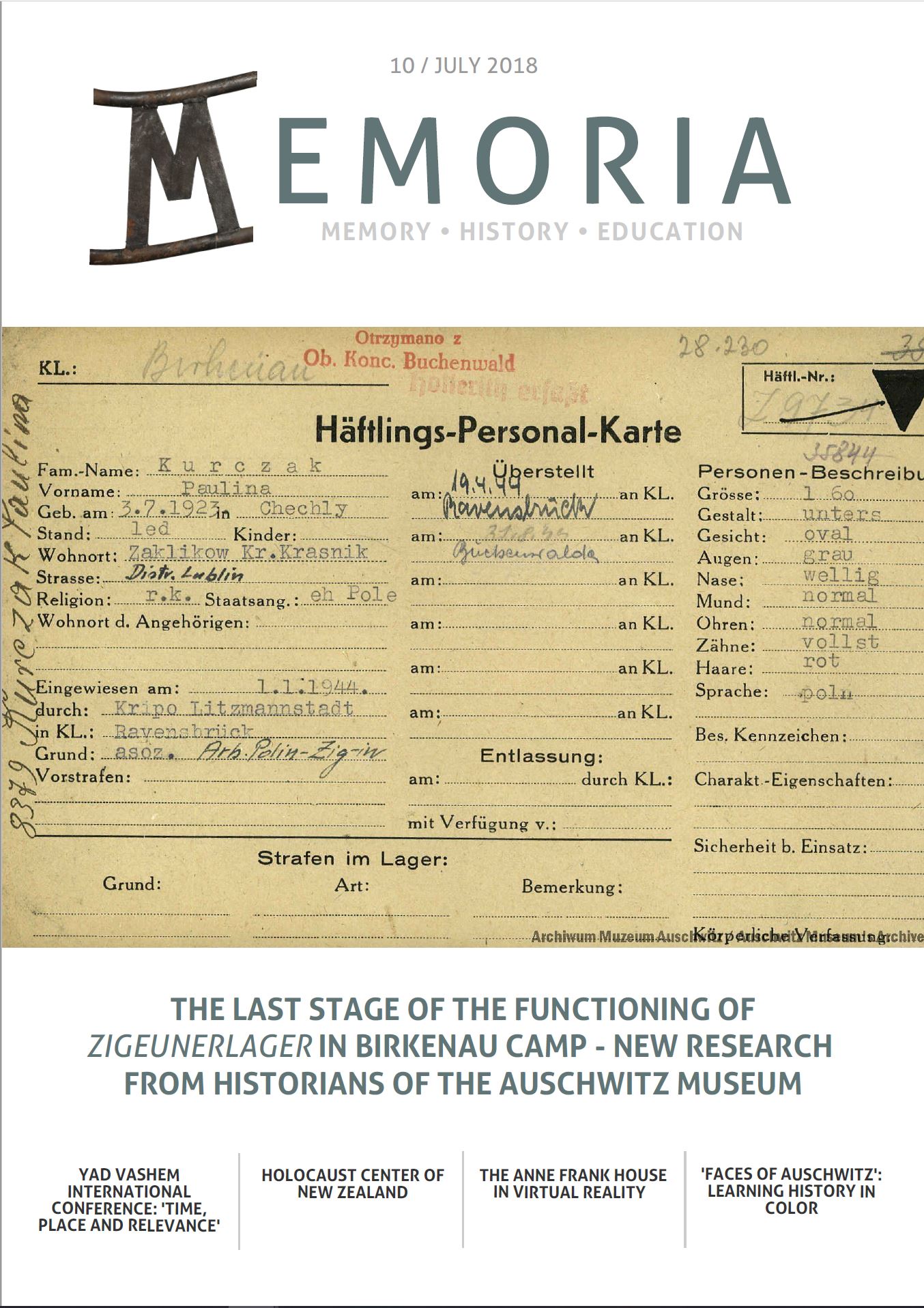 Recent research by historians of the Auschwitz Museum