photo: Jaroslaw Praszkiewicz
The liquidation of the "Zigeunerlager"
Extract from "The Destruction of European Roma in KL Auschwitz: A guidebook for visitors"
On August 2nd, 1944, 1,408 Roma were brought from Auschwitz I back to Birkenau and made to stand by a freight train waiting at the railroad ramp bordering the Zigeunerfamilienlager on the south. The camp prisoners were allowed to bid farewell to the departing. This situation was intentionally staged to calm those who were to stay and convince them that they too would go to labor camps.
On the evening of August 2nd, 1944, after the departure of the transport of Roma and Sinti able to work, the remaining prisoners, mainly women, children and elderly were put on trucks and brought to the gas chambers of crematorium V where they were murdered and their bodies burnt in the pits nearby (because the crematorium was then out of order). Until now it has been accepted that in the night of August 2nd, 1944 2,897 persons were murdered. However, according to the latest research by historians from the State Museum Auschwitz-Birkenau, the number of victims was higher: 4,200—4,300 persons.
The end of the "Gypsy camp" was not, however, the end of the murder of Roma and Sinti in Auschwitz-Birkenau. On September 26th, 1944, 200 Sinti children were deported from the Buchenwald concentration camp to KL Auschwitz and murdered in gas chambers immediately upon their arrival. And in October 1944, almost 2,000 persons brought from other camps were murdered in the gas chambers, within this number were many Roma and Sinti who earlier had already been prisoners of KL Auschwitz.
Altogether in gas chambers, because of hunger, diseases and the murderous experiments by Dr. Mengele, more than 20,000 Roma and Sinti perished in KL Auschwitz.
Sinti and Roma in Auschwitz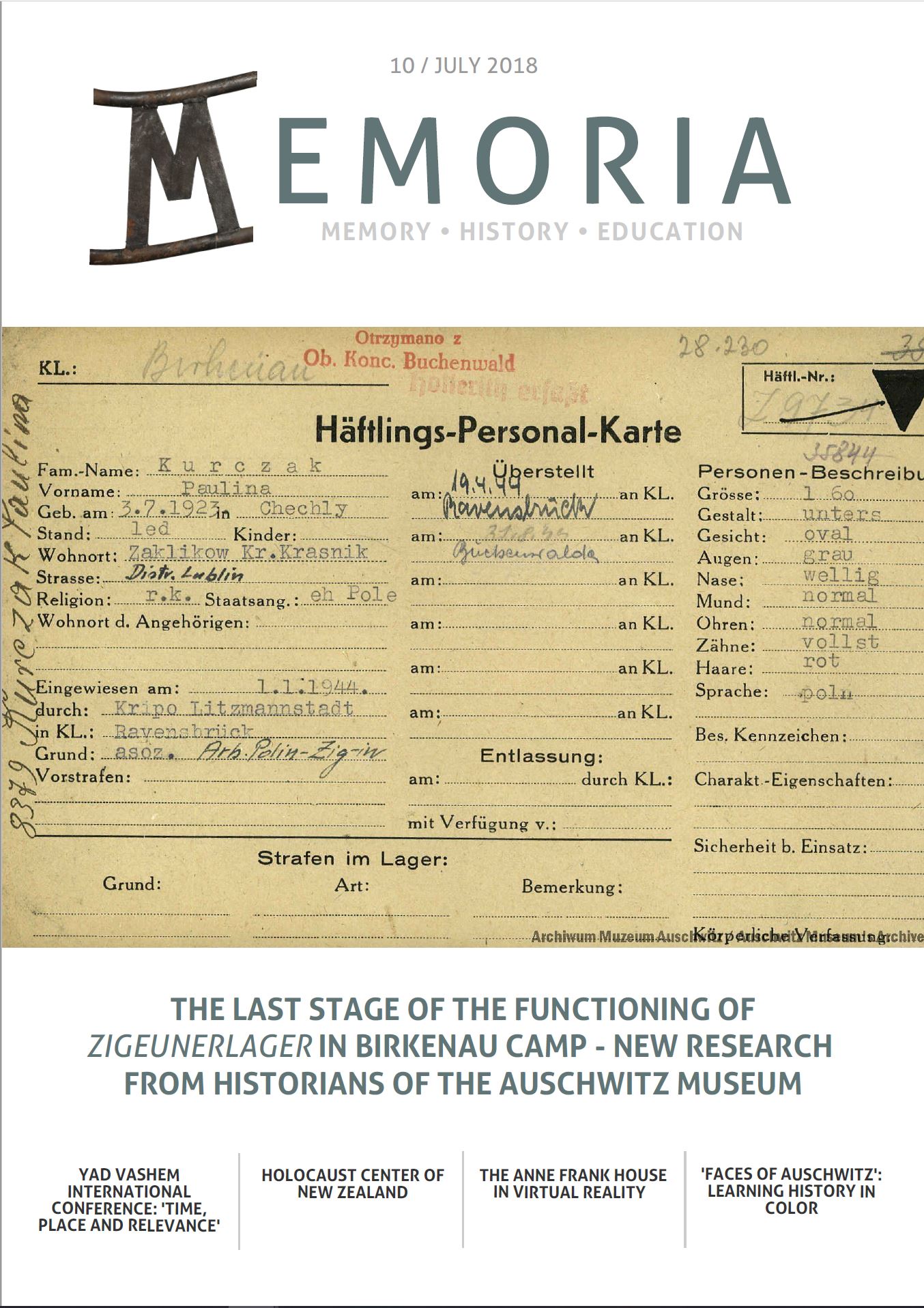 Recent research by historians of the Auschwitz Museum